2022 LIMITED EDITION
ADVENT CALENDAR
a winter holiday countdown tradition
Sale price Price $160 Regular price
2022 Advent Calendar
Dandelion Chocolate
PRE-ORDER ONLY FOR NOVEMBER ARRIVAL
Want to order a few, but aren't sure of the addresses yet? For any preorders placed today, we'll follow-up in October via an email and form to confirm each address. If you have any questions, please don't hesitate to reach out via info@dandelionchocolate.com.
Our Advent Calendar is our most cherished holiday tradition, a collaboration from Harry Goldhawk, the most-admired chocolatiers from coast to coast, and the California Academy of Sciences — whose Assistant Planetarium Director, Bing Quok, and team curated the theme: the winter night sky. Each day we celebrate a constellation and the featured artisan who created the daily Advent Calendar confection. Unbox twenty-five individual, gift-worthy, chocolate-box "ornaments," each containing a serving of surprise confections — such as a bonbon, a caramel, or several chocolate-covered nuts. Choose from the following two options:
Single Calendar: Filled with a single serving of delicious chocolate confections.
Double Calendar for Two: A daily (double!) dose of exquisite chocolates — so no more splitting bonbons in two.
Each evening's decorated ornament-box highlights a December celestial event or constellation, with instructions for viewing it in that night's sky. The accompanying booklet reveals stories, history, and even some science behind each event. When possible, we favor events viewable before midnight with the naked eye (or with a good pair of binoculars!).
For Advent Calendar pre-orders that include other items, we will ship your other items immediately.
Collaborations
The Dandelion Advent calendar is a celebration of chocolatiers, confectioners, and Pastry chefs from all around the country. Each year we are excited to collaborate with such amazing talented people, many of whom, we have been close to for a long time.
This tradition is such a wonderful way to gather extraordinary talent, from the chocolatiers to the artist-- and our combined team effort is a marvel -- from hand-assembling each calendar from start, to the last tying of the bow, and getting it to you in time for your December 1st unveiling.
MEET OUR 2022 CALENDAR PARTNER
California Academy of Sciences
For 2022, we are honored to collaborate once again with the California Academy of Sciences — whose Assistant Planetarium Director, Bing Quock, and team composed much of the compelling celestial story we hope will draw you outside each December evening.
San Francisco's California Academy of Sciences, founded in 1853, is the oldest scientific institution in the West. It comprises scientific research departments in the natural sciences; an educational division; and a world-famous museum that includes, under a living roof, a planetarium, an aquarium, a rainforest, and exhibits about the natural world.
Bing F. Quock has been involved in astronomy education at many levels — from the college classroom, to outdoor "star parties," to his present position as Assistant Director of Morrison Planetarium at the California Academy of Sciences, with which he has been affiliated since 1973. An avid amateur astronomer, he is the 2020 recipient of the G. Bruce Blair Award for lifetime contributions to astronomy programming at Morrison Planetarium, and writes daily skywatching snippets for syndication to more than 30 newspapers across the country.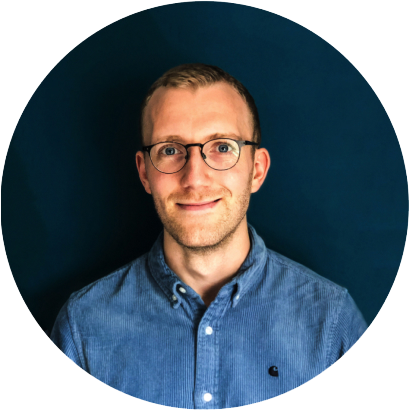 Harry Goldhawk is an illustrator, pattern designer, and digital-motion artist based in Newlyn, Cornwall. Inspired by the natural world surrounding him, Harry's bold, textured works often depict nature and landscapes which evoke tranquillity and calm. We had admired Harry's illustration of a centaur set against a starry sky years ago, and knew he would be a perfect match for our 2021 Calendar's celestial theme. Harry imbues even his still images with motion, using color and geometry to render complex natural patterns. His stunning illustrations interpret myths and histories behind each celestial event featured herein.

Harry designed the celestial pattern for our hatbox-style outer gift box, as well as the story-like illustrations of celestial events for each day in December. The ornament-boxes and hatbox are sturdy and devoid of lettering or logos, perfect for reuse, decor, and future gifting. Every calendar is hand-tied with a shimmering red or gold bow.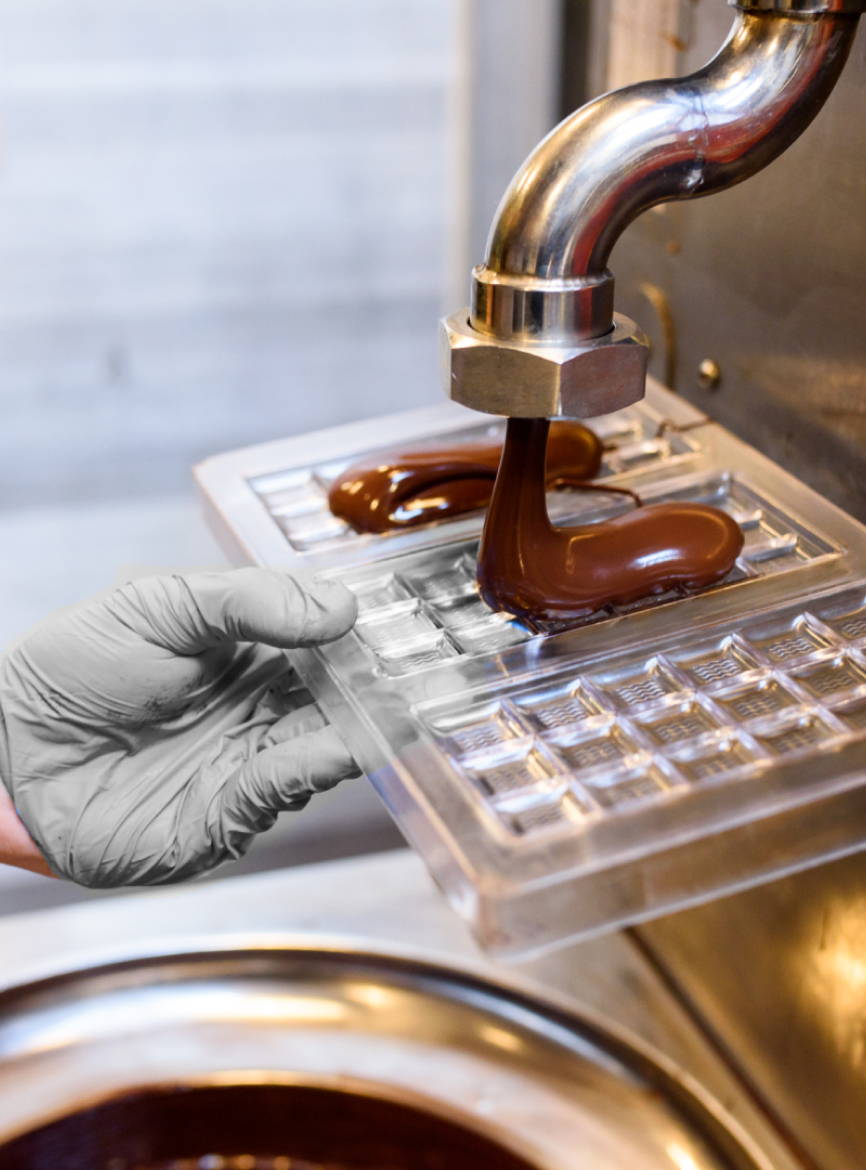 Chocolate Makers & Chocolatiers
What's the difference and how do we partner together?
---
While chocolate makers make chocolate from the bean, chocolatiers use finished chocolate to create truffles, bonbons, and confections.
Many of our chocolatier partners have collaborated with us since our earliest days, back when we were at the Noe Valley and Mission farmer's markets. When we first started, we turned to this food community for advice. We've shared works paces, taste-tested recipes, traded equipment tips, and commiserated over the City's crazy permitting process.
It's an exciting time for the craft chocolate community, and it wouldn't be nearly as special without chocolate-maker-and-chocolatier collaboration and special relationships.
Since we don't add emulsifiers or additional cocoa butter, our chocolate is tricky to work with. As a result, making truffles or chocolate-covered confections can be especially challenging. Still, our collaborators remain undaunted, inventing new recipes and chocolate collections each year. We celebrate their talents and are thrilled to share Michael's treats with you.