Free domestic shipping on orders $25 and more.
Bean to Bar in San Francisco

We're Dandelion Chocolate, a bean-to-bar chocolate maker in San Francisco's Mission District. For over 10 years, we've been turning cocoa beans and organic sugar into pure dark chocolate. We travel and build lasting relationships with cocoa farmers and producers, then craft small batches of chocolate back home in our factory. With our minimal approach, we aim to highlight different beans' distinctive flavor notes—from classic fudge to tangy fruit.
Beans and sugar.
That's all.
Good cocoa starts
with good relationships.
CONNECTING OVER CHOCOLATE
Online classes. Continental doorstep delivery. SF retail and deliveries.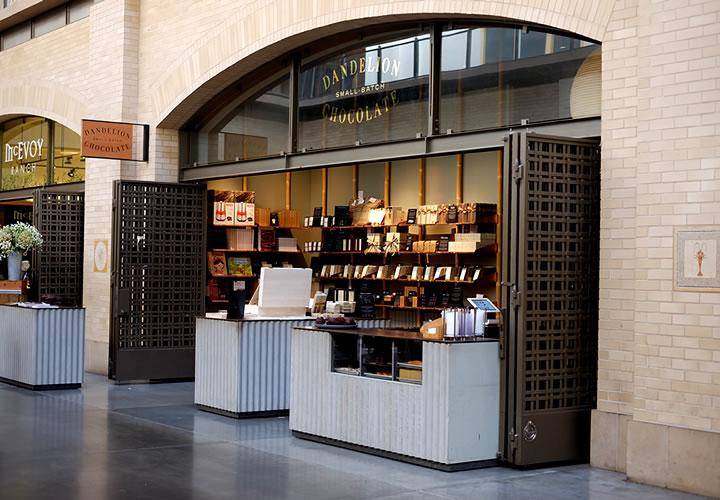 1 FERRY BUILDING
SAN FRANCISCO, CA 94111
Open for to-go service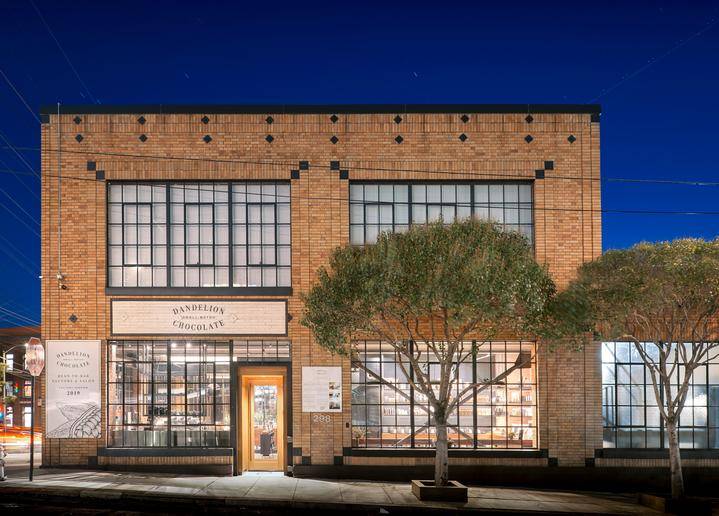 2600 16TH STREET
SAN FRANCISCO, CA 94103
Closed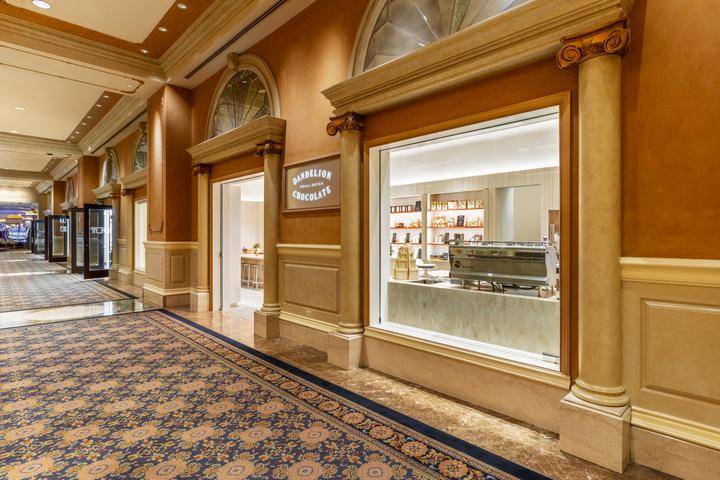 3355 S. LAS VEGAS BLVD, SUITE 101
LAS VEGAS, NV 89109
Open for to-go service
Chocolate makers, confectioners, chefs, flavor experts... our chocolate factory stories
Remy and the chocolate chip
Remy Labesque collaborates with our team to make the perfect chocolate chip...
Our sourcing report is here
2017-2018 was a time of growth for us and the industry at large...
The "secrets" of becoming a great taster
Karen answers our most-asked questions about tasting and how flavor happens...
Fixing Japanese chocolate machines
Chuck brings his knowledge and elbow grease to our Japanese factory...
In the right conditions, chocolate can keep for up to five years with a few tips...
Drinking chocolate's 4000-year history
Amie traces hot chocolate from molinillos to chocolate houses...
Ground Control cacao-nib coffee
Eli Salomon brings a new machine and a new drink to our cafés...
Sierra Leone
rainforest chocolate

Dr. Leissle brings the first specialty chocolate bar from Sierra Leone to the US craft market...
CONTACT US
Email: info@dandelionchocolate.com
Phone: 415.349.0942
Live chat during our factory hours, Monday through Friday.