Winter 2022 - Limited Edition
Yosemite Valley in the Winter
twenty-four bonbons, four winter flavors
Sale price Price $75 Regular price - Ships December 1
Winter in Yosemite Collection
Dandelion Chocolate
Sale price Price $75 Regular price - Ships December 1
Winter in Yosemite Collection
Dandelion Chocolate
This Collection is limited to 500 sets per winter month, with approximately 100 sets released every few days (based upon what our team can produce in our small kitchen). This Collection will begin shipping the week of December 1st; If orders include other items, those items will also be shipped with the Collections. For any questions, please contact us at info@dandelionchocolate.com or (415) 349-0942.
In winter, Yosemite Valley's floor is blanketed by gooseberry and juniper bushes, wild mushrooms, and fallen acorns. After long days hiking mountains and frozen-over waterfalls, lodgers gather around hearths to enjoy hot wine, whiskey, and cider.
Envisioning Yosemite winter as a canvas for chocolatey creativity, our Confections team spotlight evocative winter flavors, colors, and textures, with the peacefulness of snow-blanketed nature in mind. To create four Yosemite Valley-inspired bonbon varieties, Dillon and team source fresh local gooseberries, apples, juniper berries, and candy-cap mushrooms, plus warming Eric Kent pinot noir and Bender's whiskey, and transform them into juicy pâtes de fruit, velvety ganaches, and buttery caramels.
Notes of maple, dark-red berries, apple cider, and acorn cookie permeate the collection, contrasting crunchy cookie, crisp praline, and candied cocoa nibs with smooth and creamy fillings. Encased in our rich, classically chocolatey 70% House Blend chocolate — a balanced mix of several origins — each bonbon celebrates winter in Yosemite.
Flavors included in this collection:
CANDY CAPS & WHISKEY WITH CANDIED COCOA NIBS
GOOSEBERRY PÂTE DE FRUIT & ACORN COOKIE
CURRANT-PINOT NOIR PÂTE DE FRUIT & JUNIPER GANACHE
ROSEMARY APPLE CARAMEL & OAT PRALINE
Ingredients & Allergens

Dandelion 70% chocolate (cocoa beans from Camino Verde, Ecuador and Maya Mountain, Belize; organic cane sugar), Dandelion 70% House Blend chocolate (cocoa beans, organic cane sugar), sugar, glucose, cream, citric acid, cocoa butter (single-origin from Peru), apple purée, currant purée, whiskey, dried juniper berries, gooseberry juice, pinot noir, organic gluten-free rolled oats, house-made white chocolate (cocoa butter [single-origin from Peru], whole-milk powder, sugar), pectin, salt, acorn flour, sorbitol, dextrose, candy-cap mushrooms, cocoa nibs from Camino Verde, Ecuador, almond flour, organic all-purpose flour (unbleached hard-red-wheat flour, organic malted-barley flour), elderberry, rosemary oil, organic puffed quinoa

Contains: milk, wheat, dairy, tree nuts (acorns, almonds), and less than 5% alcohol

Made in a facility that also processes peanuts, tree nuts (almonds, acorns, hazelnuts), wheat, and soy.

Store in a cool, dry place, away from direct sunlight.

Weight

Net Weight: 7.6 oz (218 g)
24 Bonbons

Learn More

Learn more about our cocoa beans and sugar — the region, the farms, and the producers.
Shop Now, Ship Later: Choose your holiday shipping date at checkout
---
Four Flavors Inspired by Yosemite Valley in the Winter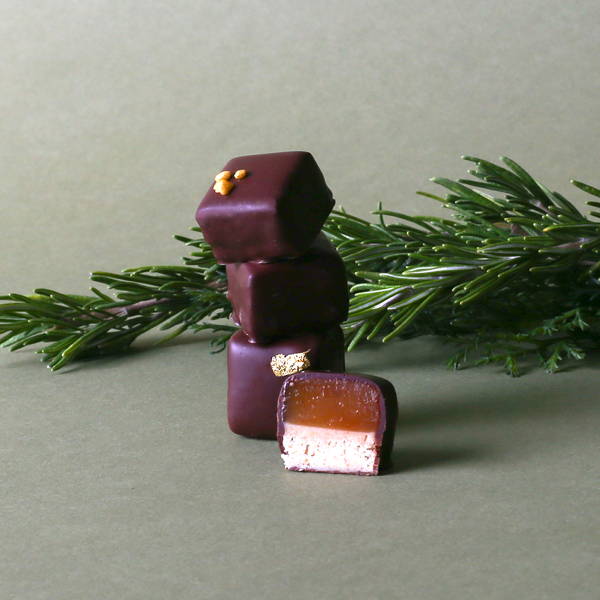 ROSEMARY APPLE CARAMEL & OAT PRALINE
Buttery, rosemary-infused apple caramel atop crisp, caramelized-oat and house-made white chocolate praline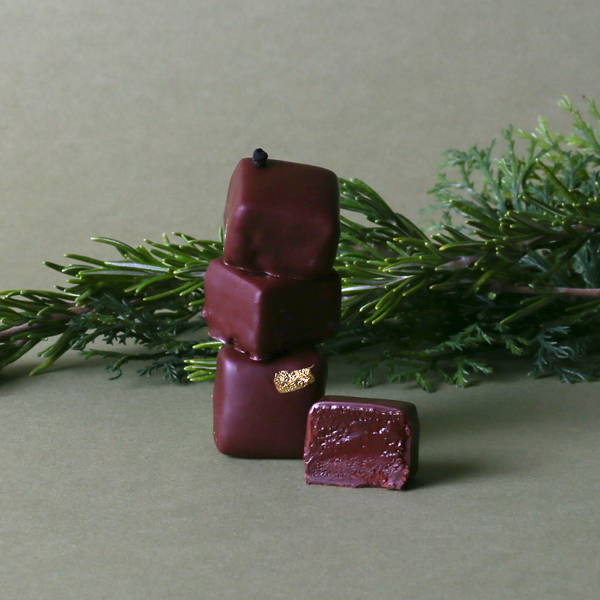 CURRANT-PINOT NOIR PÂTE DE FRUIT & JUNIPER GANACHE
Berry-noted 70% Maya Mountain, Belize chocolate-juniper ganache layered with juicy, dark currant and pinot noir pâte de fruit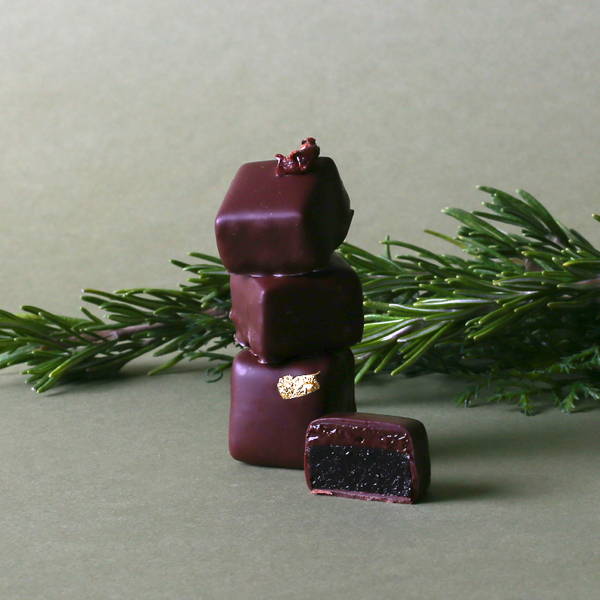 CANDY CAPS & WHISKEY WITH CANDIED COCOA NIBS
Maple-noted candy caps and whiskey, infused in creamy, 70% Camino Verde, Ecuador chocolate ganache blended with candied Camino Verde, Ecuador cocoa nibs
GOOSEBERRY PÂTE DE FRUIT & ACORN COOKIE
Tart, juicy, fresh-gooseberry pâte de fruit on a flaky-crispy, almond-acorn cookie and single-origin Peruvian cocoa butter crust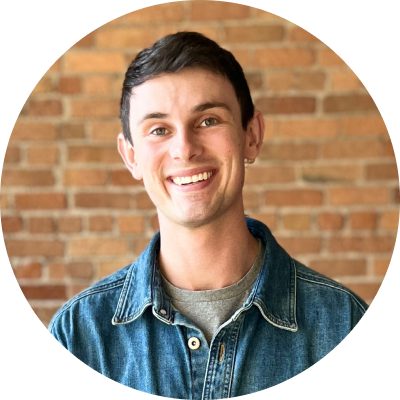 Dillon Zell
Head Chocolatier
Michael Benner
Oakland, CA
Winter is the time of the year when I'll often find myself spending the most time outdoors. I grew up with brutal, dry heat and endless plateaus of farmland in Solano County California. It's really no surprise that I ended up falling in love with the polar-opposite environment from my upbringing. I found a deep sense of wonder and amazement in these environments that were so different from the ones I grew up in. I began searching for damp and mossy forests, vast valleys, and frigid mountains to satisfy my wanderlust. It wasn't long until I discovered Yosemite National Park and its beautiful natural landscapes.

Yosemite Valley is truly a wondrous place all year round for hiking, climbing, berry picking, and much more. In the winter, it's even more magical than people might realize. I've spent a cold winter day hiking from the valley floor where it was dry and sunny, passing all sorts of fallen acorns, berry bushes, and mushrooms, to discover it gently snowing over the top of Yosemite Falls, and [find] a frozen-over waterfall. On other occasions when the valley floor was packed with snow, I would wander through its forests as my nose flooded with the aroma of pine and cedar. I'd snowshoe out to find a vast expanse of frozen lakes, groves of oak trees, and other beauties the park has to offer.

This collection is, for me, the physical representation of Yosemite Valley in winter. Each bonbon was created to emulate the taste of the forest, the valley, and the mountains: the breathtaking journey up the valley floor passing hundreds of fallen acorns, Sierra gooseberries, and wild mushrooms. Wandering through forests of juniper and pine, as the crystalline ice glistens on each tree. Sipping on mulled wine and whiskey, and eating hot apple pie to fend off the cold each night. The taste, the feel, the smell of Yosemite in Winter.
Michael didn't always work with chocolate. He had been a chef and sommelier for over 30 years when one afternoon while walking down the street, he told his husband Curtis Wallis, "I think in my next life I want to work with chocolate." That same year on Christmas, Curtis gifted Michael with three excellent books on confections, and Michael began learning and experimenting with chocolate. With his long experience in fine dining and as a Certified Sommelier, he began testing his confections at food fairs and events. The informal experiments didn't last long, as he couldn't keep up with demand. It was through a farmers' market and his Good Food Awards that we met Michael and began working together on a confection for Dandelion's Advent Calendar, one of our most cherished annual projects.

Over the years Michael has continued to win awards, including a 2018 Good Food Award for his Lemon Burst Bonbon, and a 2021–2022 Americas International Chocolate Awards bronze medal for his Bourbon Caramel Pecan Bonbon. In 2021, after tirelessly seeking just the right location, Michael's Chocolates opened their first brick-and-mortar shop on Grand Avenue in Oakland, in a space previously owned by a retiring chocolatier. Here, amidst the bustle of Oakland's historic Grand Lake neighborhood, Michael, Curtis, and team make all of their bonbons and truffles by hand.
"Every peak and dome, every niche and tablet had their share of snow. And blessed are the eyes that beheld morning open the glory of that one dead storm. In vain did I search for some special separate mass of beauty on which to rest my gaze. No island appeared throughout the whole gulf of the beauty. The glorious crystal sediment was everywhere. From wall to wall of our beautiful temple, from meadow to sky was one finished unit of beauty, one star of equal ray, one glowing sun, weighed in the celestial balances and found perfect."
John Muir
MOUNTAINEER