A Live, Virtual
Chocolate Tasting Experience
AS SEEN ON THE TODAY SHOW

103: Virtual Chocolate Tasting
Has Sold Out

We have other virtual experiences to consider such as our 204: Make Your Own Truffles or Origin Stories: Wampu. Or sign up for an email notification below to be the first to know when more 103: Virtual Chocolate Tasting classes become available.
Sale price Price $70 Regular price
Chocolate Bar Set for "Online 103: Tasting"
Dandelion Chocolate
As featured on the Today Show
Expand your chocolate palate via a guided virtual chocolate experience with a flight of five single-origin chocolate bars.
This delicious and informative class will introduce you to the skill of fine-chocolate tasting—the specialized techniques, flavors to look for, and tailored vocabulary. Throughout a lively, interactive Zoom class facilitated by a chocolate pro, you'll taste your way through a flight of five distinctive chocolate bars. You'll learn how to perceive chocolate, identify flavor families, and understand how flavors are developed. We'll share best practices and discuss types of flavors we often find in finished chocolate. You'll put your newfound knowledge to the test as you savor chocolate from Colombia, Madagascar, Belize, Vietnam, and Ecuador.
We'll end by sharing tips on how to improve your chocolate-tasting palate. We believe there are no expert chocolate tasters; only experienced chocolate tasters!
We offer classes several days each week with many class-time options. This class is 45 to 60 minutes long and you are welcome to invite a friend to join you if you are sharing the same computer.
Included in this set

This set features five of our single-origin chocolate bars:

Tumaco, Colombia 70%
Ambanja, Madagascar 70%
Maya Mountain, Belize 70%
Bến Tre, Vietnam 70%
Costa Esmeraldas, Ecuador 85%

Your tasting set also includes an informative tasting sheet to help you record your notes and preferences.

Note: Each bar contains 18 squares of chocolate. You won't need to eat a whole bar during class, so feel free to invite a family member (or a few) to join you!

Booking Instructions

We offer classes multiple times per week, during several different time slots. View our class calendar to find the time that works best for you.

Upon purchase of your tasting set, you will receive a confirmation email with instructions on how to sign up for a class at the time and date of your choice. Your email will include a code allowing you to enroll in your selected class at no additional cost, and your chocolate bar set will include printed instructions and your code as well.

As soon as we ship your tasting set, you'll receive a separate confirmation email with a tracking number.

Gift this class

Our Chocolate Experiences are giftable! Your recipient's tasting set will include a card with instructions on how to schedule a class at their preferred date and time, at no charge to them. Please select "Add a gift message" upon checkout to personalize your gift note.

Technical Requirements

This class is 45 to 60 minutes long and is hosted on Zoom. You'll need a laptop, tablet, or mobile device and internet connection to join. Audio/video capabilities are preferred so you may interact in class, but are not required.

Ingredients and Allergens

All of our single-origin chocolate is made with just cocoa beans and sugar; no added cocoa butter, lecithin, or vanilla. Our chocolate is free of soy, dairy, eggs, and gluten, and it is made in a factory that does not process nuts. This chocolate is also kosher and vegan.

Private events

If you are interested in creating a private event for your group, please contact us using this form.
We'll send a package with class materials as well as sign-up instructions with your private code to reserve your class seat (at no additional charge).
Classes are offered several days each week with many class times to choose from.
You're set! You'll have everything you need to taste, explore, and join in a conversation about the world of single-origin bean-to-bar chocolate.
Five different origins.
Five tasting experiences.
Each bar features chocolate from a single origin, and is made with just two ingredients — cocoa beans and sugar — so the inherent flavors of the different beans shine through. Without adding additional ingredients, each chocolate bar tastes unique. We coax distinctive flavors from each origin, from fruity to nutty, caramel to floral. Our bean-to-bar chocolate has the same flavor complexity, nuance, and tone you might find in wine or coffee.
tasting notes
vanilla ice cream, hot fudge, and toasted nuts
tasting notes
passion fruit yogurt and shortbread cookie
tasting notes
strawberry milkshake, brown sugar, chocolate mousse
tasting notes
candied ginger, molasses, and apple cider
85%
COSTA ESMERALDAS
ECUADOR
tasting notes
banana, raw peanut, and chocolate truffle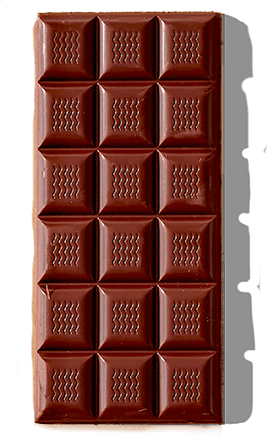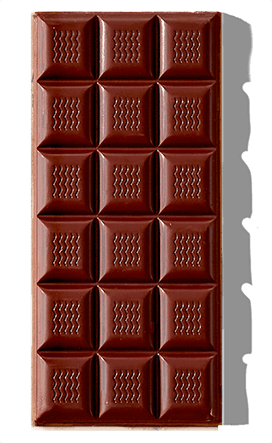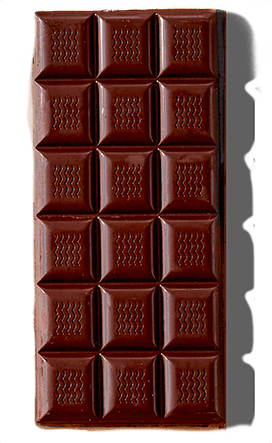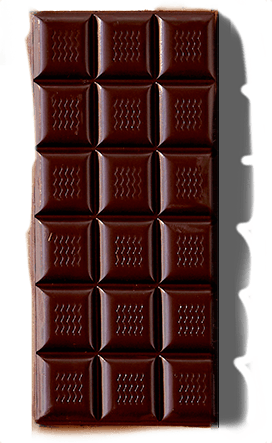 Bean to Bar in San Francisco

We're Dandelion Chocolate, a bean-to-bar chocolate maker in San Francisco's Mission District. For over 10 years, we've been turning cocoa beans and organic sugar into pure dark chocolate. We travel and build lasting relationships with cocoa farmers and producers, then craft small batches of chocolate back home in our factory. With our minimal approach, we aim to highlight different beans' distinctive flavor notes—from classic fudge to tangy fruit.
Beans and sugar.
That's all.

Our chocolate bars are just two ingredients: cocoa beans and organic sugar. We never add cocoa butter, soy lecithin, vanilla, flavorings, or preservatives because those ingredients mask the inherent flavors in beans.
Good cocoa starts
with good relationships.

Good relationships are absolutely essential to procuring consistently good flavor. We work closely with the producers who grow, ferment, and dry the single-origin cocoa beans we source, so we can share this amazing cocoa.
Online classes. Doorstep shipping.
SF stores and local delivery.

We hope someday you'll join us at our San Francisco factory for a toasty s'more while watching chocolate makers craft beans into chocolate. In the meanwhile, we'll ship bars and truffles to your doorstep, host you for a virtual chocolate class, or answer (chocolate!) questions you might have via phone or email.
Origin Stories:
Wampu, Honduras
compare six bars from six makers in a live online talk with the cocoa producer and chocolate makers
$75
bars, brittles, confections, and other treats made just for us by award-winning San Francisco Bay Area chocolatiers
$120
Wrapped Three-Bar
Gift Set
this wrapped set includes three two-ounce chocolate bars from some of our favorite origins
$35
Single-Origin
Truffle Collection
our very own collection of 15 chocolate truffles, made from five cocoa origins
$45
traditional gâteau from France: buttery chocolate pastry crust filled with 70% Camino Verde pastry cream
$50
a beautifully boxed trio of flavorful hot chocolate mixes to whisk up at home
$65
FREQUENTLY ASKED QUESTIONS
How far in advance do I need to place my order to ensure my gifts reach the recipients on time?

We recommend ordering your chocolate at least 2 weeks prior to your desired class time. Please note: orders will usually take at least 2 days in transit. We are unable to guarantee delivery dates at this time.
May I split my chocolate with a friend?

Absolutely! But the set does only come with a single seat for the Zoom presentation so you'd have to be together in order to both participate. If you want to share with someone in a different location we recommend you send them their own set so that they can also sign in from their computer.
Can I have this as a private class?
When will classes take place?

We offer classes multiple times per week, over several different time slots. View our class calendar to find the time that works best for you.
Can I attend from another country?
Yes although the times are not designed around international participants.
What do I need to participate?
Please have a computer or mobile device with Zoom to see and listen to the slideshow presentation. We also recommend a (mostly) quiet place to enjoy the class, a glass of water, a pen, and this 103 chocolate set to taste.
Can I include a gift note?
Yes! In the check-out process, select "gift." A box will appear to write the message to your recipient.