Limited-Edition Gâteau au Chocolat

The Gâteau au Chocolat for Mother's Day is temporarily sold out. However, we may have a limited quantity of additional gateaus available soon! Enter your email address below to be the first to know when these are back in stock, or feel free to browse our store for other gift ideas.
Sale price Price $55 Regular price - Ships April 26
Mother's Day Gâteau au Chocolat
Dandelion Chocolate Japan
Order by Sunday, May 2nd for delivery by Mother's Day. Orders will begin shipping the week of April 26th. Should you need help placing your pre-order, please don't hesitate to reach out for assistance at (415) 349-0942 or info@dandelionchocolate.com.

One of our richest, most chocolatey experiences, our petit gâteau au chocolat is back this year by (extremely!) popular demand. Baked by our Japanese pastry team exclusively for Mother's Day, this fudgy, tangy, almost cheesecake-like confection is made from just four ingredients: chocolate, organic cane sugar, eggs, and unsalted butter. The cake is made without flour (yes, it's gluten-free!), and its delicate texture is achieved by a precise mixing technique and careful monitoring of the ingredients' temperature. Each cake is delicate and compact, and a small slice goes a long way. When eaten cold, the cake has a texture similar to soft cheese, while at room temperature, the chocolate flavor intensifies. If you warm the cake gently in the oven, it transforms into something akin to a soufflé — incredibly light and airy. We've never had anything quite like it.

Over the past year, we've been truly inspired by our customers' thoughtfulness and gift-giving. In these extraordinary times, with many of us still unable to see our mothers in person, this special cake may be the perfect way to show a loved one you care. (Here at Dandelion, we've been known to buy an extra cake for ourselves and stash it in the freezer to indulge in a sliver when we need a pick-me-up.) To preserve its shape, each cake is wrapped in parchment paper and protected in a reusable paulownia wooden box. The cake is shipped via USPS Priority Mail with ice packs to keep it cool during transit, and upon receipt, we recommend storing it in the refrigerator for up to a month. This cake also freezes beautifully.

Please note when ordering pastry for pickup or delivery: We cannot hold perishable items overnight after a missed delivery or pickup. Baked goods are made to order and are not refundable. We will try to refund and restock non-baked goods like bars, gifts, and other non-perishable items when we can. Thank you for your understanding!
 
Ingredients and Allergens

70% Dandelion chocolate (cocoa beans from Anamalai, India, organic cane sugar), butter, sugar, eggs

Contains: milk, eggs

Made in a facility that processes dairy, tree nuts (almonds and hazelnuts), and wheat.

Weight

9.7 oz (275 g)

This petite cake contains approximately 4 servings, suitable for 1-2 people.

Learn More

Learn more about our cocoa beans and sugar — the region, the farms, and the producers.
Made by Dandelion Chocolate Japan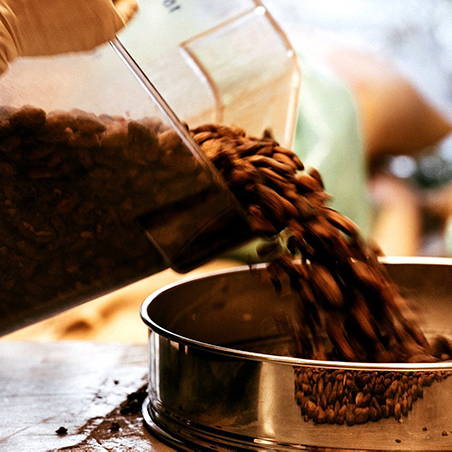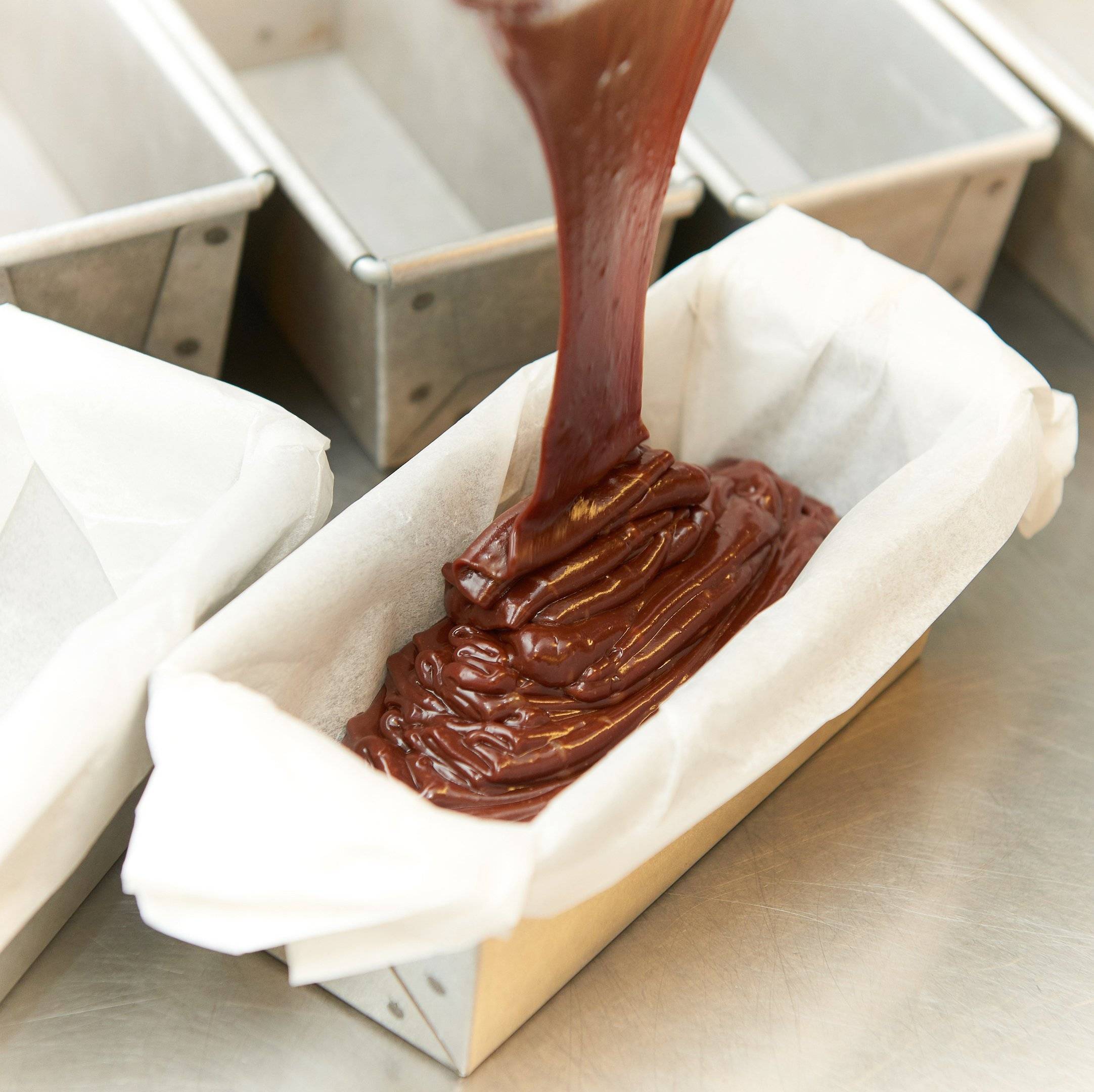 The recipe for this gâteau comes from Mai, Pastry Chef and chocolate maker at our Kuramae location in Tokyo. For many years, she and her team have created this rich, decadent gâteau au chocolat for celebratory occasions — it's a dense yet delicate French-style confection made with single-origin chocolate we craft from beans produced in Anamalai, India. Mai developed the lemony, yogurty flavor profile for our 70% Anamalai, India chocolate, and she tailored her cake recipe to highlight the origin's gently tangy flavor notes.

Guests (and the Japan team) can't get enough of Mai's delicious French cake. Dandelion Chocolate Japan does their best to keep the cake on the shelves year-round, but baking it requires so much time and care that it can only be made in limited quantities. Last year we shipped a small number of gâteaux au chocolats from our Tokyo kitchen to California, and to our delight, we sold out in under six hours. Buoyed by our customers' enthusiasm and rave reviews, we knew we wanted to bring back this memorable fan favorite. Now, we're fortunate to be able to offer a limited number of these exquisite cakes just for Mother's Day, shipped to us from our talented, hardworking team in Tokyo, and ready to be gifted to you.