Gingerbread Gâteau Basque
our spiced, rich, and velvety-smooth take on a tradition
Sale price Price $55 Regular price
Gingerbread Gâteau Basque
Dandelion Chocolate
Sale price Price $55 Regular price
Gingerbread Gâteau Basque
Dandelion Chocolate
Hailing from Basque country straddling the border of France and Spain, the Gâteau Basque is simply called "cake of the house" by locals. Traditionally, a buttery, slightly crispy, slightly soft crust encases smooth pastry cream or jam; at Dandelion, the contrast of crumbly and creamy layers is accentuated with single-origin chocolate.
This season, we explore the holiday warmth of gingerbread in a recipe Lisa and her team spent weeks developing. When you slice into the cake's tender, fork-scored chocolate crust you'll find gift-like surprise inside: a smooth, shiny, spiced-chocolate filling. To create the filling, our Pastry team pour hot, house-made crème anglaise over 70% Camino Verde, Ecuador chocolate, and as the mixture melts, infuse it with cinnamon, ginger, cloves, and nutmeg. Strained through a chinois, the result is rich, silky chocolate cream. This first-bite moment of delight is part of what makes our Chocolate Gingerbread Gâteau uniquely festive and exciting.
These gâteaux are best enjoyed immediately at room temperature. Store tightly wrapped in the refrigerator after opening, and consume within one week.
Ingredients & Allergens

All-purpose flour, butter, eggs, milk, sugar, 70% Camino Verde, Ecuador chocolate (cocoa beans, organic cane sugar), almond flour, cornstarch, gingerbread spice mix (cinnamon, ginger, cloves, nutmeg), baking powder, vanilla, salt

Contains milk, tree nuts (almonds), wheat.

Serving Size & Weight

Gâteau is 6 inches in diameter; serves 4-6

1 lb 5 oz

Learn more

Learn more about our cocoa beans and sugar – the region, the farms, and the producers.
Shop Now, Ship Later: Choose your holiday shipping date at checkout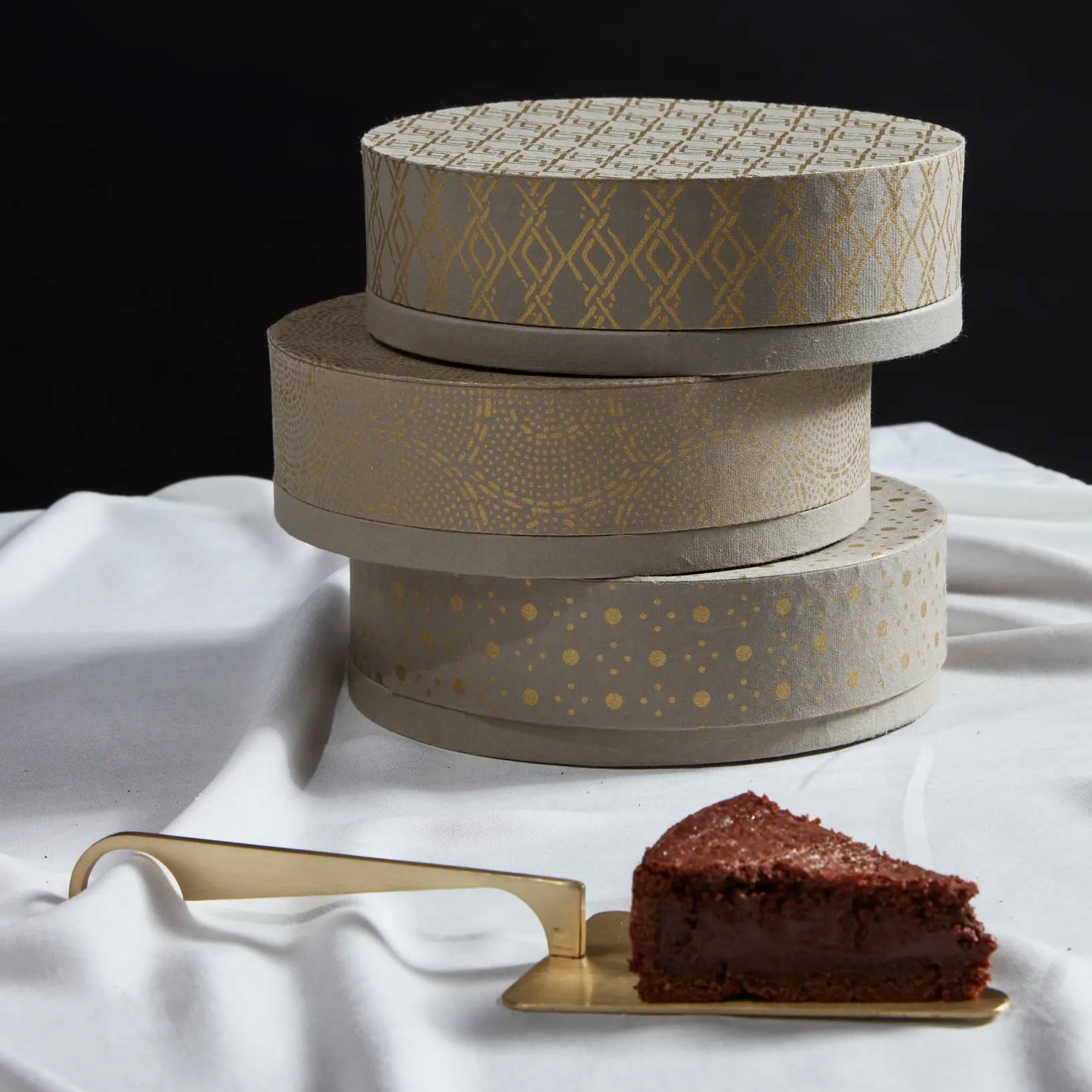 ---
Also available as a gâteau trio with three distinct flavors:
chocolate, gingerbread, and peppermint
"One of my all-time favorite cakes in my all-time favorite flavor. Lisa's Gâteau Basque is soooo good."
DORIE GREENSPAN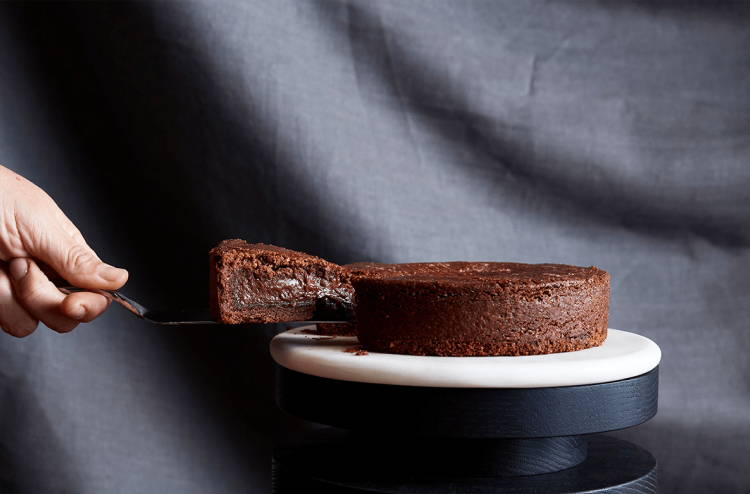 "One of my all-time favorite cakes in my all-time favorite flavor. Lisa's Gâteau Basque is soooo good."
DORIE GREENSPAN
---
How a 200-Year Basque Tradition Came to San Francisco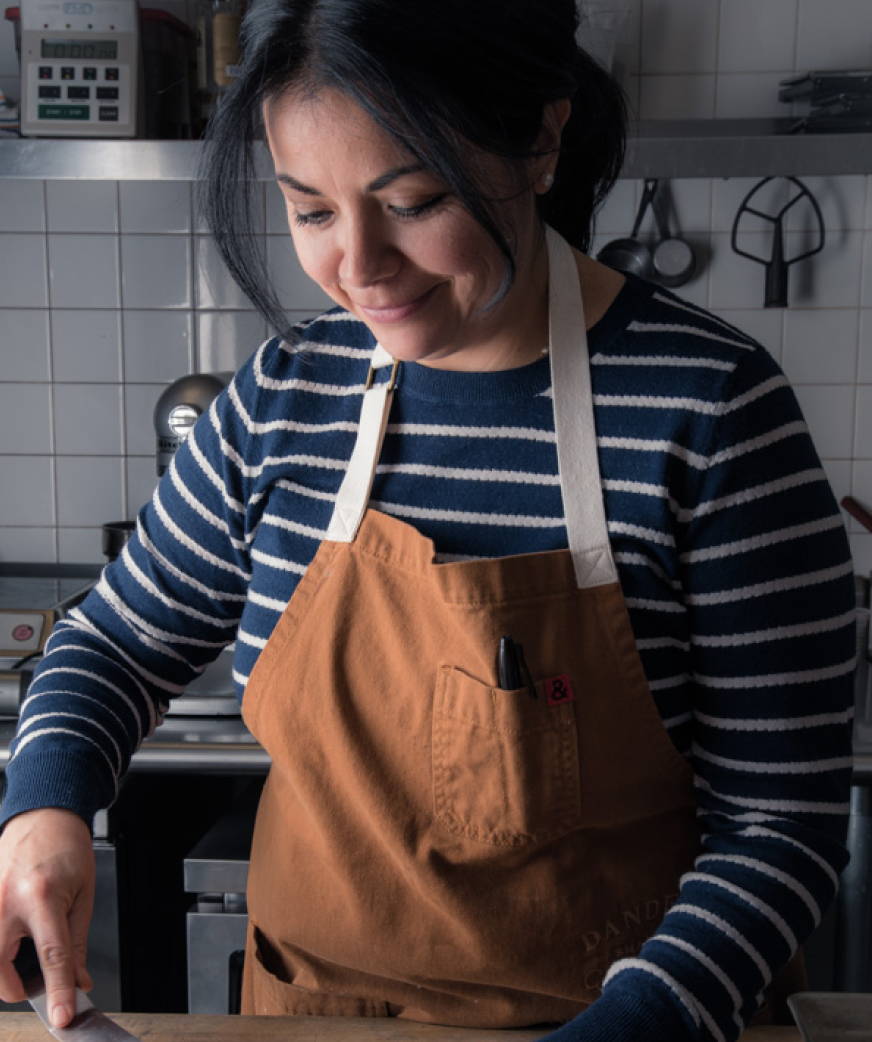 During a brainstorming session in 2020, our Pastry Assistant Isabelle suggested creating a Dandelion version of a Gâteau Basque — and Pastry Chef Lisa and Recipe Developer Meredyth leapt on board. While researching the traditional cake, Lisa stumbled across an NPR podcast in which her friend (and pastry icon!) Dorie Greenspan recounted driving along a winding road in French Basque country, and spotting a sign for a Gâteau Basque museum.
Lisa replayed the segment to make sure she'd heard right that there was an actual museum honoring a cake — and became even more fascinated. Her team explored gâteau flavor ideas, and after weeks of testing, perfected three gâteaux highlighting the aromas of our single-origin chocolate. For 2022, Lisa and team have created a fresh trio: two perennial favorites (Chocolate and Chocolate Gingerbread), and our brand-new Chocolate Peppermint Gâteau.
With buttery, softly crisp crusts encasing creamy, chocolatey fillings, our festive recipes are an ode to the holiday season.