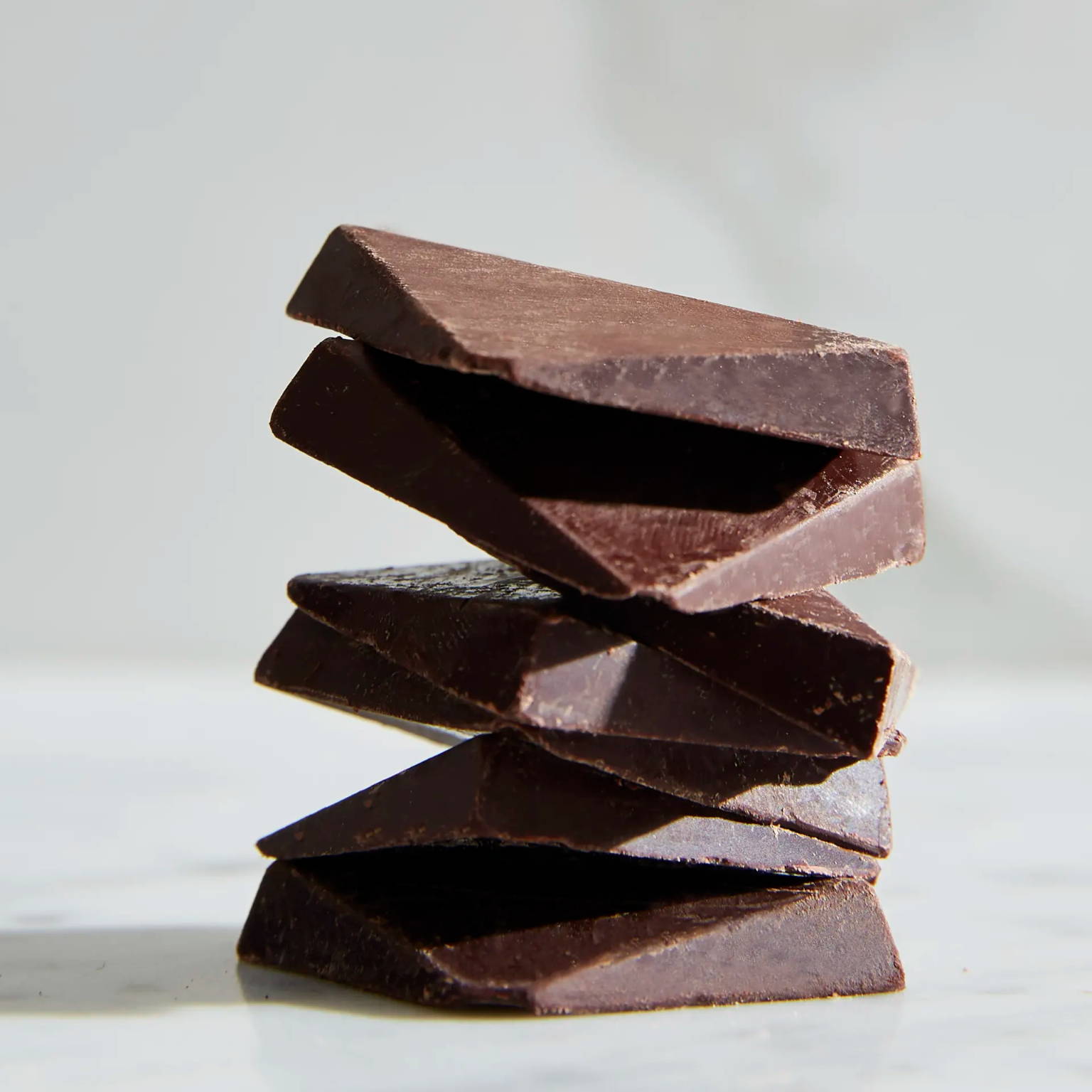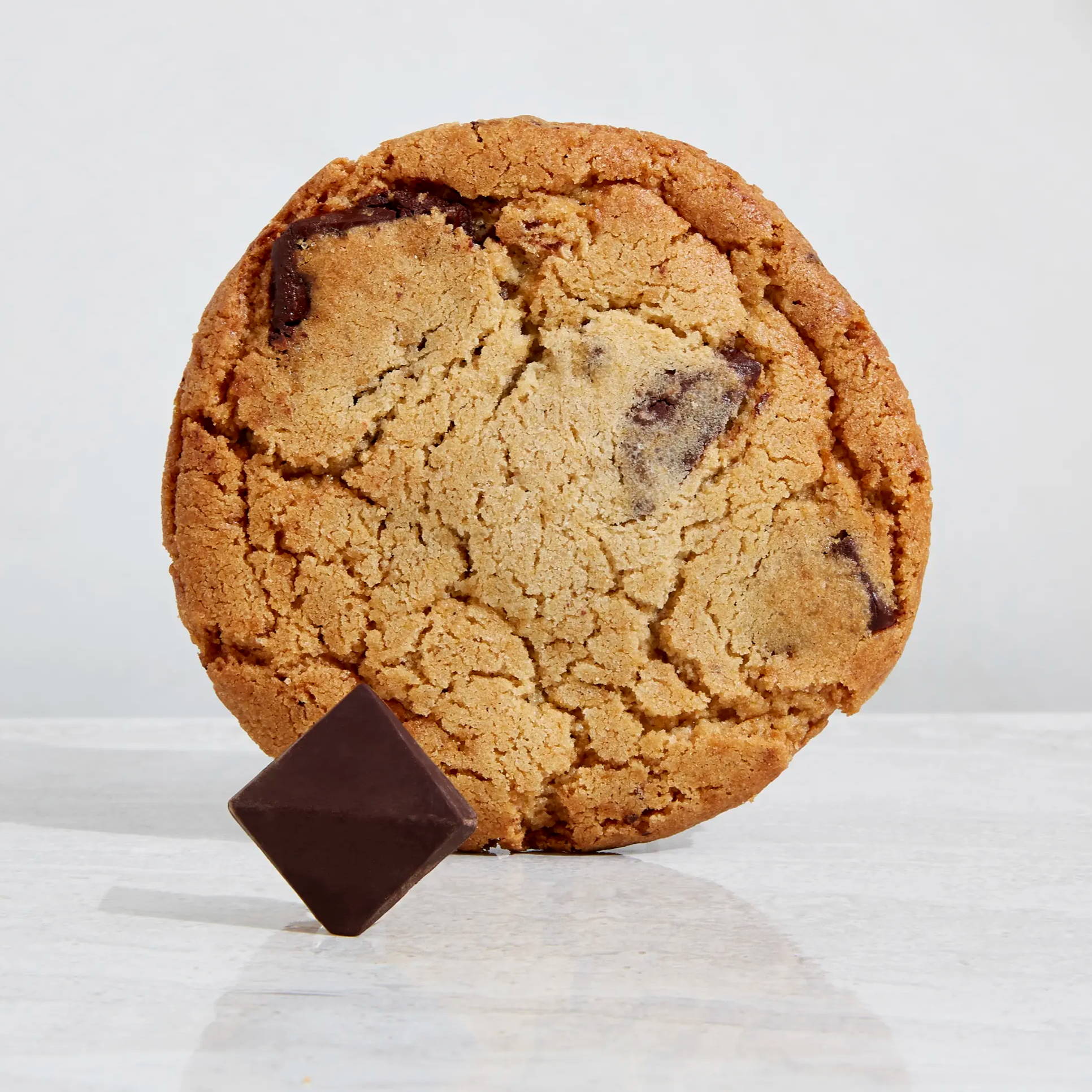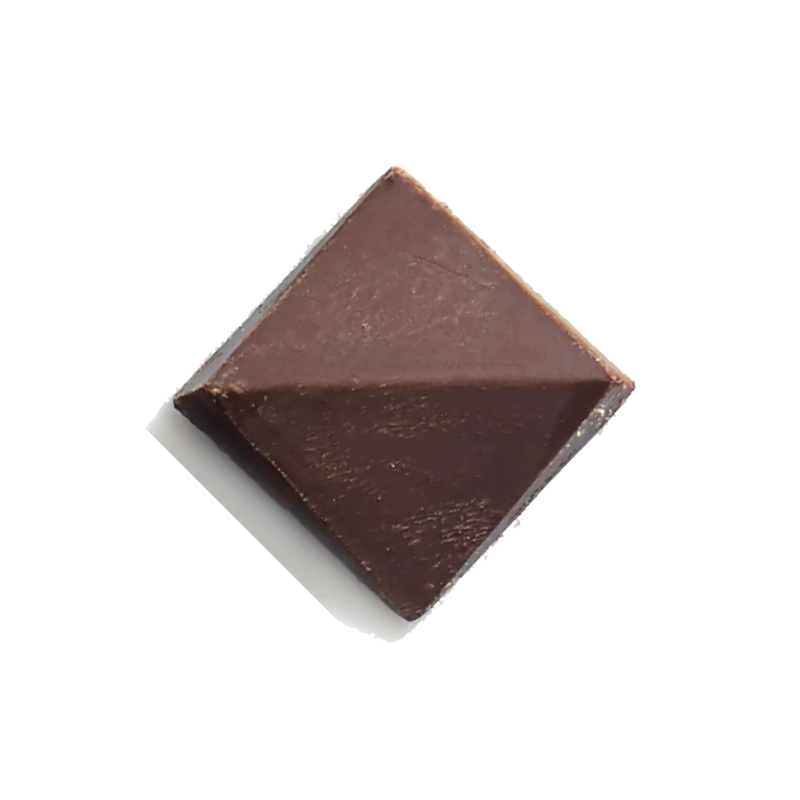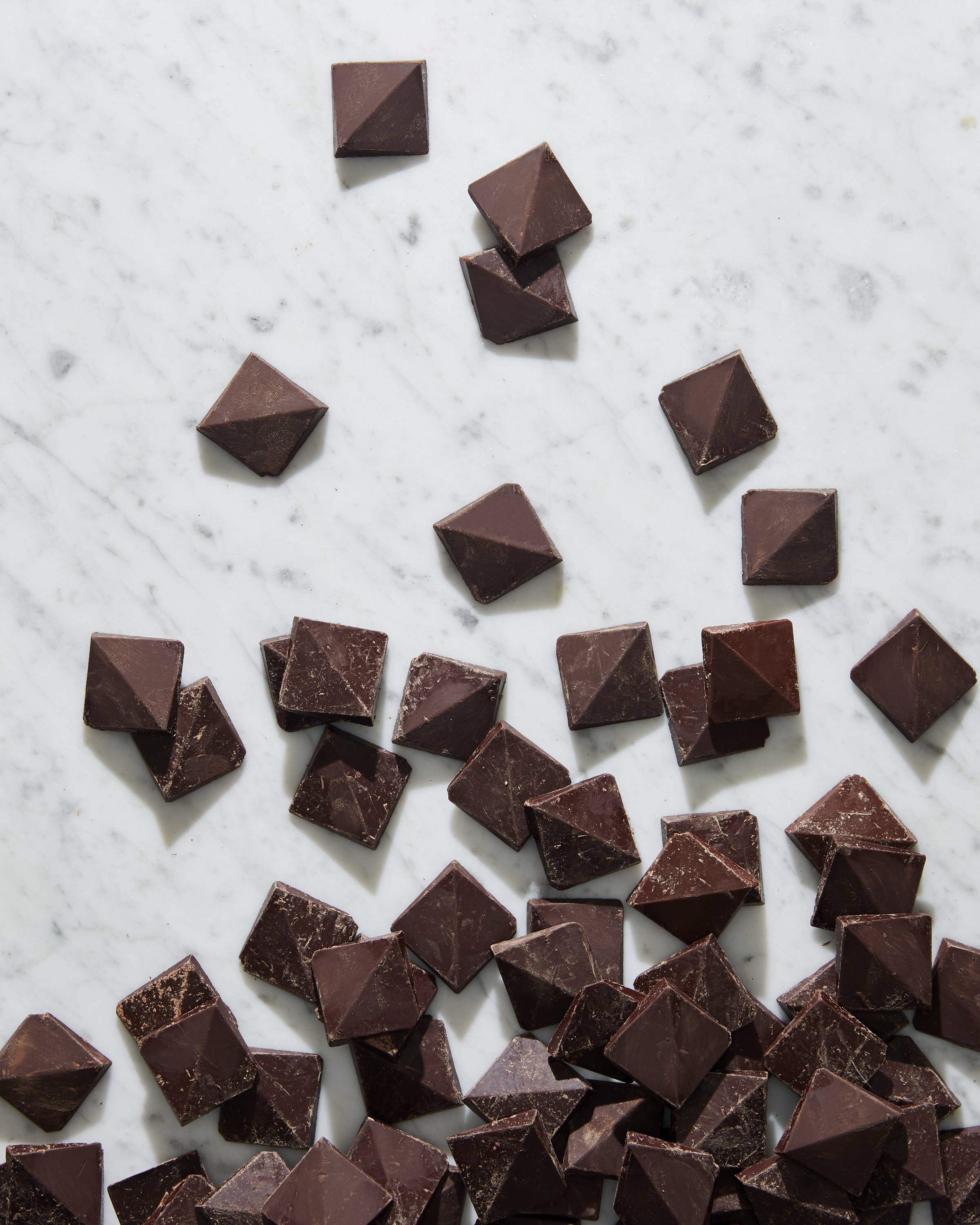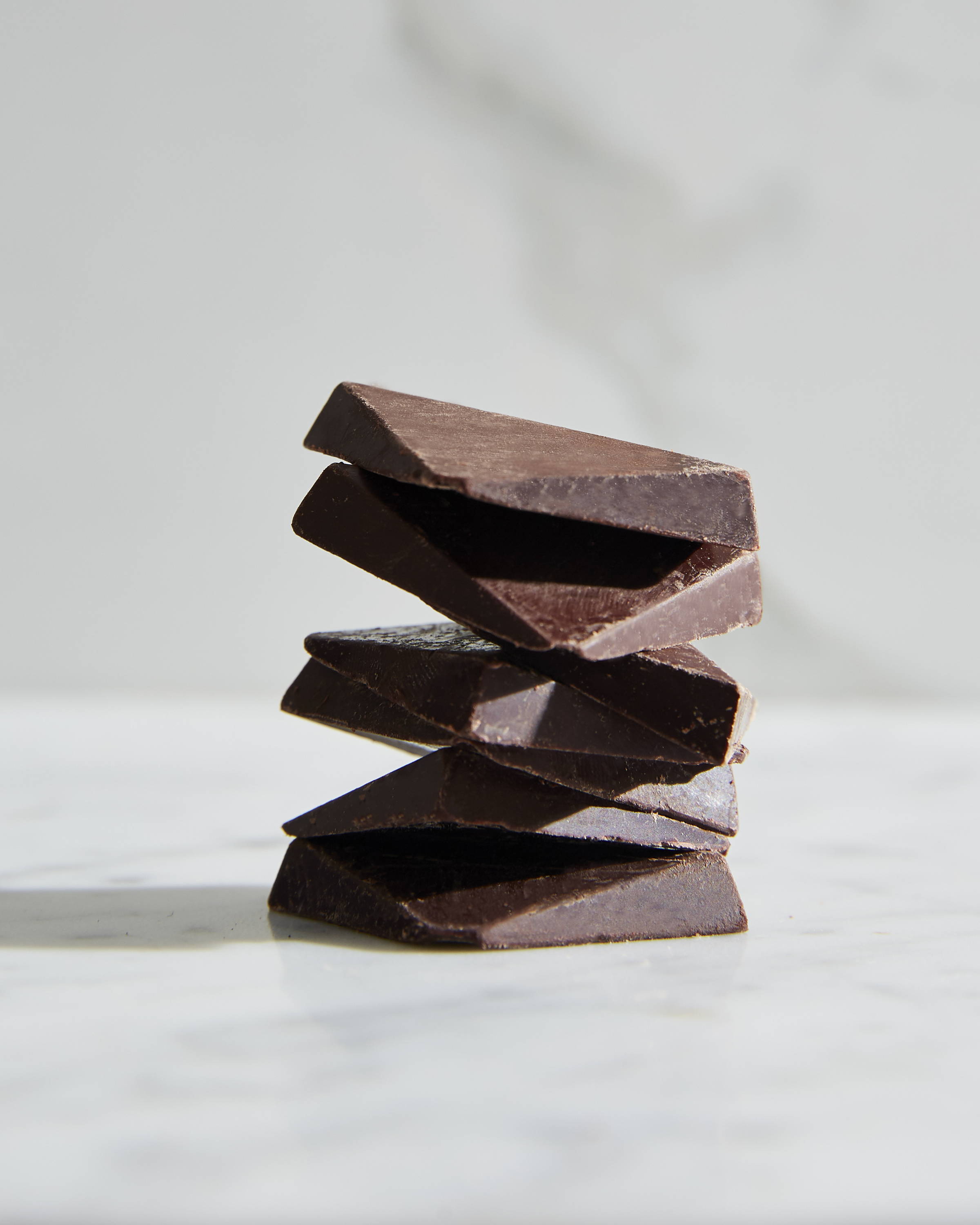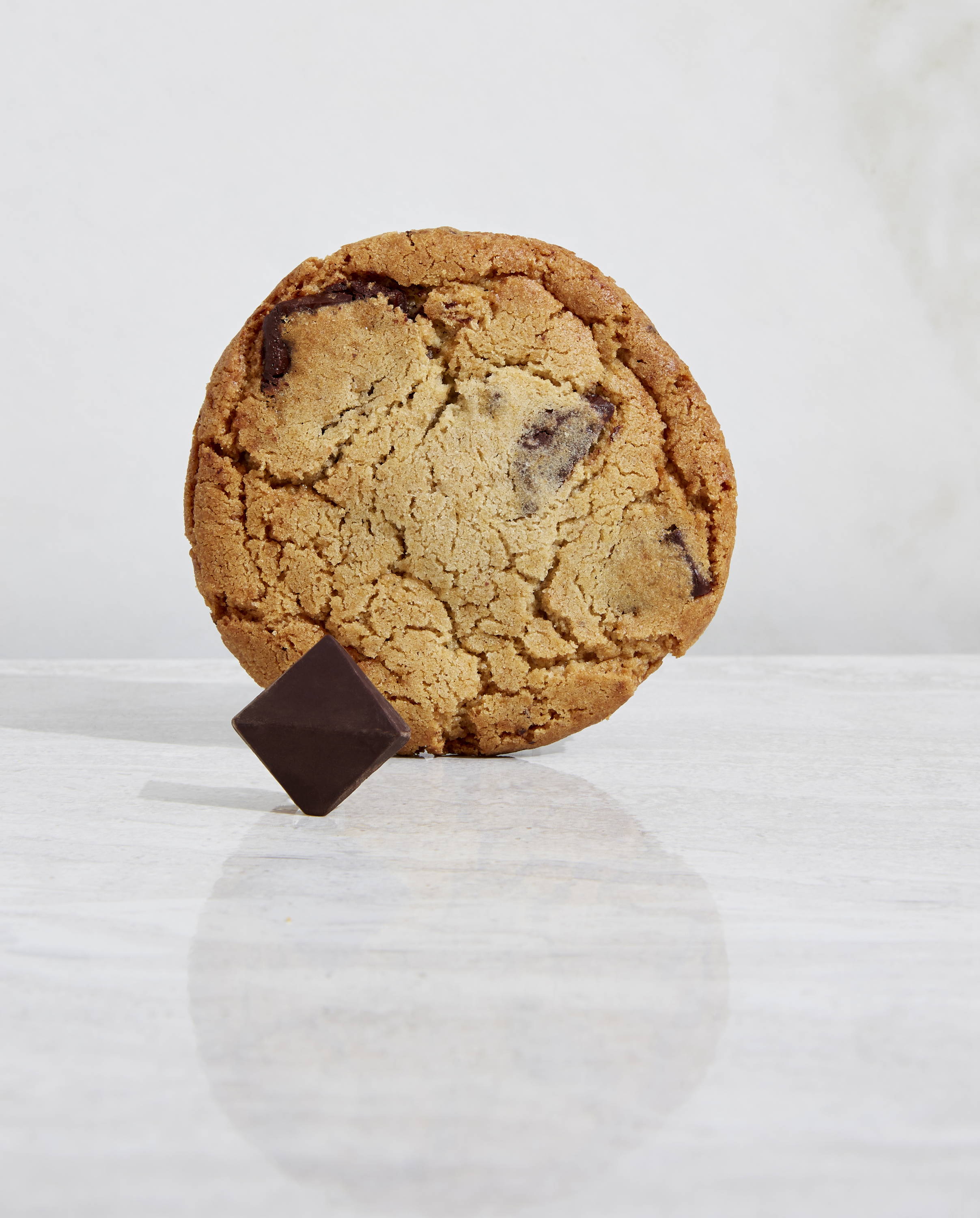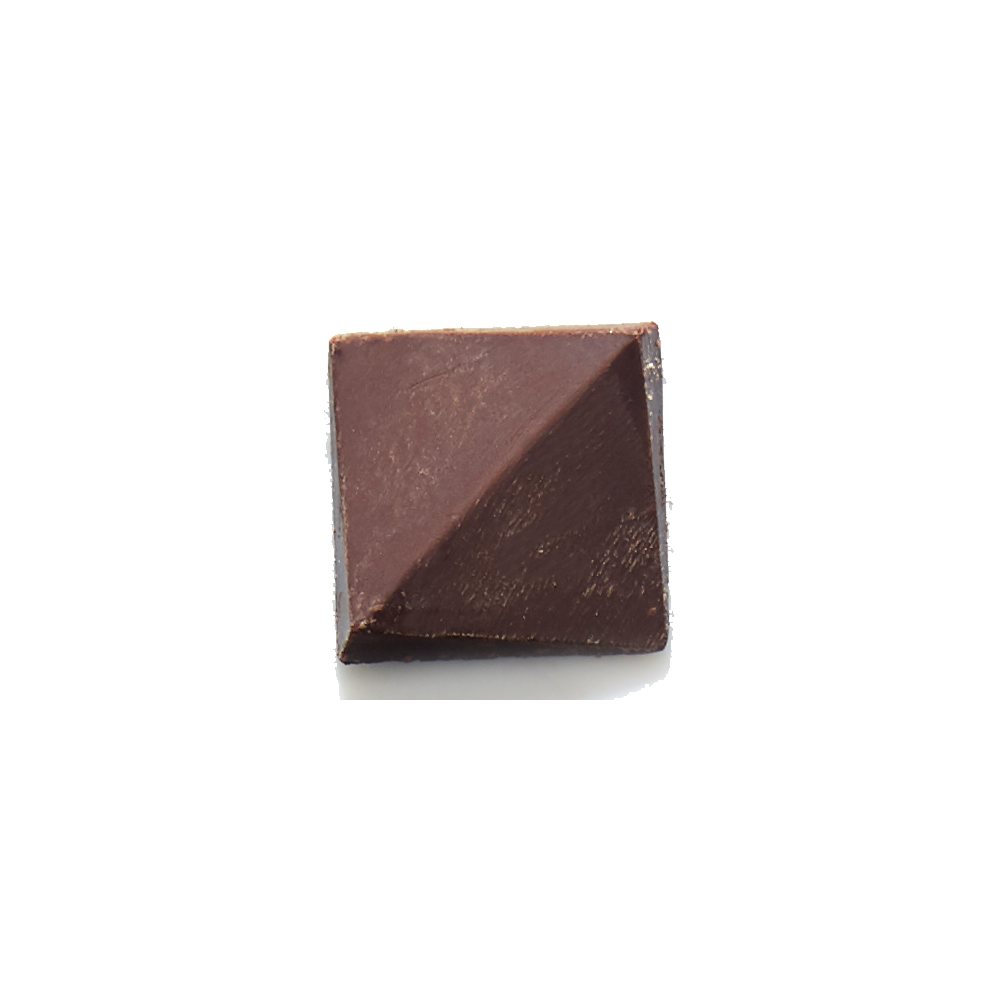 FOR BAKING (AND NIBBLING)
FOR BAKING (AND NIBBLING)
We like to look at every aspect of craft chocolate with a critical eye. In this case we re-designed the chocolate chip shape: square and faceted, with the edges tapered as thin as possible, perfect for our enormous own "Very Best Chocolate Chip Cookies," famous in our cafés. You can find this recipe and more in our book, Making Chocolate: from Bean to Bar to S'more.
Each chip is made from the same chocolate in our single-origin bars, each origin with its own individual nuances and tasting notes. View more
Single-Origin &
Two Ingredients
We travel to origin to develop relationships with the farmers and producers who grow and process fine cacao. In San Francisco, we craft chocolate from just two ingredients: cocoa beans and sugar (no soy lecithin, no vanilla, and no additional cocoa butter). Any flavor notes you taste can be attributed to the bean and how it was grown, fermented, sorted, refined, and roasted.
The large facet size provides "chocolate pools" in oversized chocolate chip cookies, thumbprint cookies, or s'mores. Placed in the oven, the chocolate melts just enough without losing its shape or taking on a waxy appearance.
Our friend Remy Labesque, senior industrial designer at Tesla Inc., designed these molds and unique faceted chips for us. The traditional chocolate chip shape is optimized for the industrial manufacturing process, not necessarily for baking. Our chocolate facets feature a flat, pyramidal shape that allows the chocolate to melt on your tongue, the recommended technique for tasting chocolate. The end result is a faceted chip that is ideal for both baking and nibbling.   
"When heated, they shine like glass but keep a recognizable shape and enviable texture."

---
Choose from a variety of origins
---
You can also find our chips included in our
baking essentials kit...
---
This curated Chocolate Baking Essentials collection highlights a trio of cacao-derived ingredients for baking: three surprisingly different textures and flavors from crunchy roasted cocoa nibs, to sweet cacao fruit jam, to smooth finished 70% single-origin chocolate. We've included our "Maybe The Very Best Chocolate Chip Cookie" recipe to get you started, and we encourage you to dive deep into your pantry to bake up your own chocolate adventure.